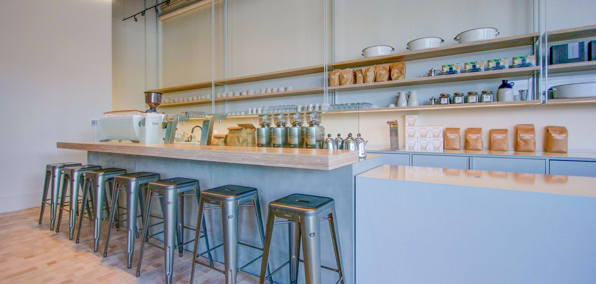 This is the last sentence you'll read before learning about a magical new place to hang out and drink coffee.

Told you. Here's Revelator Coffee Company, an industrial fortress of air, light, joy, sandwiches, sociable humans and drinkable caffeine, soft-opening Monday and fully opening next Wednesday on the Westside.

You'll find it just across the street from Taqueria del Sol, but you'll recognize it more by its huge wall of windows and potential for afternoon laptop sessions and/or day-dating glory.

It's pretty simple inside. Lots of cement walls. Lots of room to stretch out, read, write and say things like "Do I detect a hint of nuttiness in this pour-over?" Yes, you do. And no, don't say that.

There's a long bar that runs the length of an even longer wall. Grab a seat at the end and request something caffeinated from Ethiopia or Guatemala. And a turkey sandwich from... Atlanta.

Local bands will play through the speakers. Random, friendly conversations will echo off the walls. You'll come to the realization that this might just be your new place.

Especially once they get their beer program up and running soon.

Beer program at the buzzer.