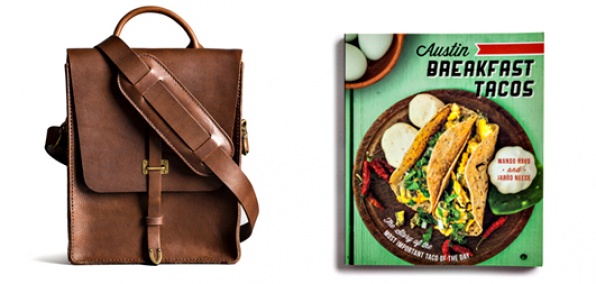 If a love letter were actually a website, and instead of waxing poetic it stocked a bunch of local products, that... would be a roundabout way of explaining this.

And this is No. 4 St. James, a patriotic webshop that's peddling an assortment of Texas-made goods (think jerky, knives and flags), online now.

So the next time you need a gift (self-gifting counts) or just want to stock up on "Come and Take It" flags, call upon these guys.

Here's a sample shopping list to get you started.

—A handmade knife with a high-carbon steel blade and an elk-antler handle for hunting game or maybe just peeling an apple.

—An assortment of hot sauces like ghost pepper/blueberry and jalapeño/green apple.

—An important book covering the vital topic of our generation: breakfast tacos.

—Hand-hammered copper mugs for drinking Moscow Mules.

—A four-pack of 20-ounce bone-in ribeyes from 44 Farms because that's a really convenient way to eat steak.

—A handsome leather satchel for carrying all your new stuff.

—Your very own canoe/kayak hybrid for navigating local rivers and insisting people call you "Captain."

Next stop, secession.