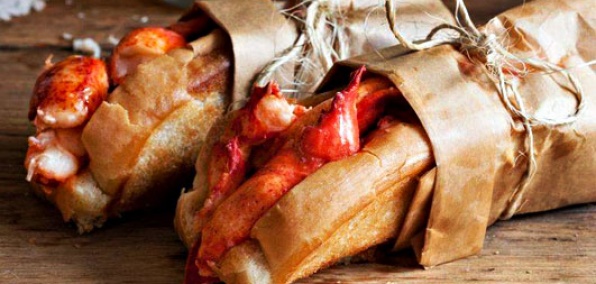 It's a sad but true fact: most trucks are just regular trucks.
They're not actually Transformers or something even more fantastical like, say, roving lobster vendors.
Notice we said
most
trucks...
Keep your head on a swivel for
Cousins Maine Lobster
, a mobile operation that's bringing delicious crustaceans to curbs around town, rolling out this weekend for a couple events and officially launching soon. (
See the menu
.)
Food trucks. We've got lots of them. But lobster trucks... no. This would be the first. Which means it'll also be the first time you drop what you're doing to chase down a truck with a bib tied around your neck and a ramekin of clarified butter in your hand.
It'll go something like this.
Step 1:
Start following these guys on Facebook and consult the schedule on their website.
Step 2:
Show up wherever they are.
Step 3:
Politely ask for a Maine- or Connecticut-style lobster roll, some lobster tacos, a lobster tail, an order of lobster tots and, hell, get a whoopie pie. That one's not lobster, but it is a whoopie pie.
Step 4:
Eat.
Step 5:
Don't have a shellfish allergy.