No time to waste when there's good steak to be had. So here's
Adena Grill & Wine Bar
, an impressive new expanse dedicated to wine-soaked carnivorous endeavors... and the pursuit of gnocchi mac and cheese, now open in Gulfstream Park.
Let's tour the place, shall we?
Just look at what you're working with here.
A business-lunch/date-night powerhouse with Swarovski crystal chandeliers, orchids and dark wood. No, really:
look
.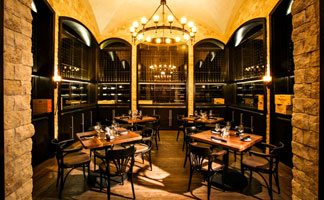 Here's
the wine cellar
. It's got 7,000 bottles of wine. Should be enough.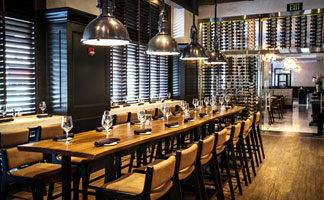 Oh, and this is just
a private chef's table
for you and 15 of your friends.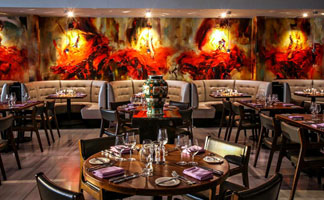 On the wall here are
hand-painted murals
by a Russian artist. Nice.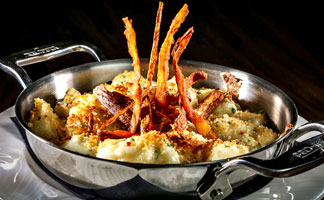 Behold:
gnocchi mac and cheese
. Bask in its photogenic glory.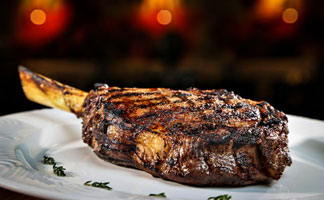 Bone-in steak
. This is something you'll enjoy eating.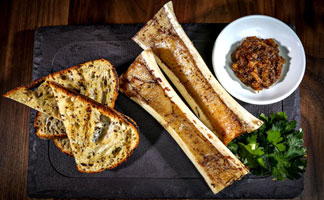 In this picture: green thing next to bone marrow,
amazingly tasty bone marrow
, things that go with bone marrow.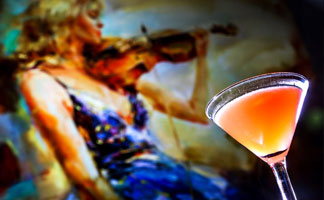 To the right: a cocktail called the
Leah
. There's vodka, port wine, spiced pineapple syrup and egg white in there.
And that's... the end of our tour.