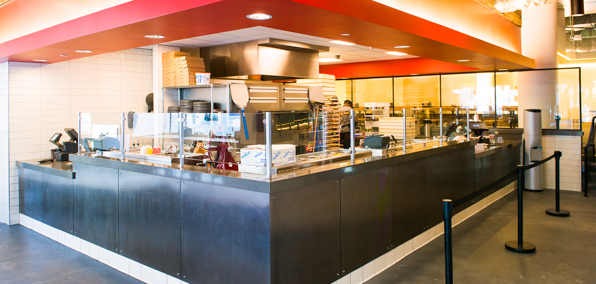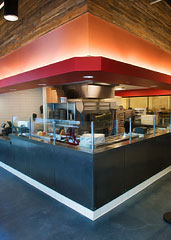 Now, two bits of news, in ascending order of importance.
1. Jon Bon Jovi has a birthday today.
2. New pizza.
Namely,
Black Iron Pizza
, a quick-serve spot that still takes its pies seriously. It just opened a couple hours ago downtown.
The guy behind this used to cook for Michel Richard and Gerard Pangaud. But now, he's gotten a bunch of pizza equipment from Italy—most notably, the big, black, rotating-stone pizza oven.
It turns out pies in about 90 seconds, with a chewy, slightly smoky dough. They're topping them with
vodka sauce, white-truffle oil, Amish country eggs and prosciutto
sliced to order.
You'll certainly wind up here when lunch calls for a quick calzone and salad. But you might appreciate it even more after a show at the Warner Theatre around the corner, when you'll say something like "Wow, three encores. Didn't see that coming. I could really use some pizza."
That'll probably be a good time to grab a can of DC Brau or a prosecco (liquor license pending) and investigate the dessert pizzas, like cheesecake, raspberry or Nutella.
Tough to know where Nutella will strike next.