Good news.
We've decided to finally acknowledge "Hudson Square" as a real neighborhood.
And that being the case, let's get you there for drinks.
Specifically, to
Lazy Point
, exactly the neighborhood bar you want to be walking into when you're in Hudson Square. She'll be open tomorrow.
Winter isn't happening here. Because there're teals and whites and murals that look like open water with the sun hitting it. It's got one of those old-timey diving masks that prevented the bends. And it's got wunderkind chef Greg Grossman, who's two years out from being able to drink.
But more than that, it's got gin cocktails and some plate-presentation stuff that's far beyond what it needs to be.
Keep doing that thing where you make your screen scroll and you'll see what we mean.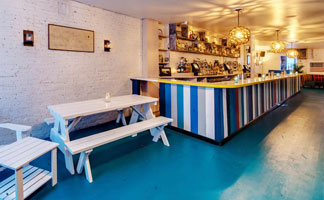 See? No winter.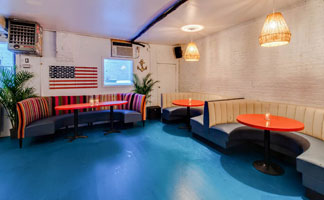 None in this part either. On to the edibles and potables.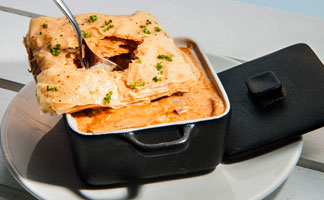 Oyster pot pie
. Reminder: it's winter.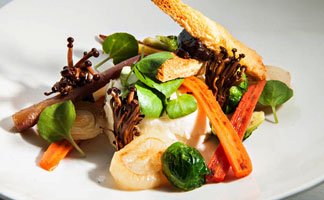 Vegetable fricassee. You just want to climb on it.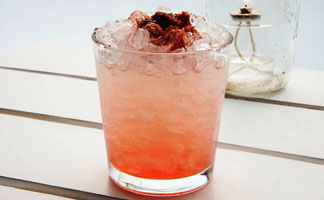 Oh, right, drinking. You still like that, right? This is the
Bramble Rose
—gin, lemon, rose jam and a muddled strawberry.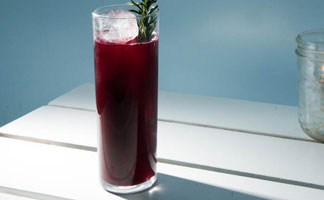 Beets in cocktails: they're perfecting this.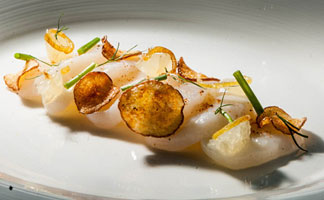 And we're eating again. Scallop crudo is what we're eating.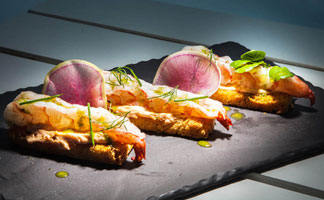 There's seriously a lot more
lusty sustenance in the slideshow
.