This
one. Let us tell you about this one.
It's a classic tale of two chefs from a Michelin-starred restaurant opening up a very large sports bar.
Yep, another one of those.
It's called
Game
, and it's got a couple chefs from Saul. It's soft-open now on 14th Street and will be fully functional come Super Bowl time.
You've got questions. We're putting our fingers on our temples and rubbing them to figure out what they are.
Rubbing.
Ah, we've got it. The answers: yes, they have wings. And smoked pork. (
Here's the menu
.)
And televisions.
And underground spaces
that look like huge basements where you'd watch sports and eat wings and burgers. And here it all is...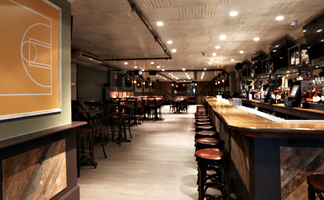 First floor.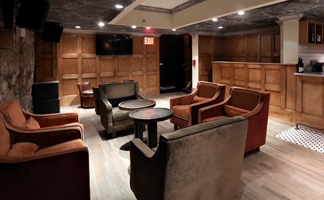 Subterranean floor. (Note that they still seem to have TVs here, too. Hmm.)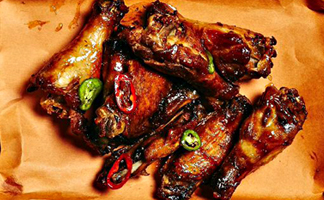 Smoked wings with serrano pepper.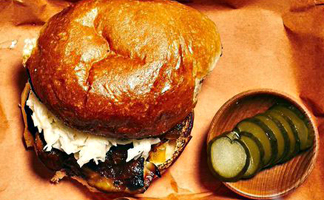 Smoked pork belly with slaw. Yes, it's edible.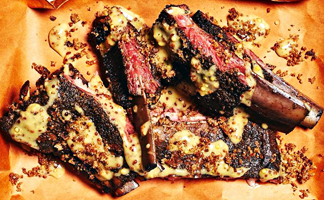 And these are the lamb ribs with a pastrami crust.
Pastrami's only good enough for crust here.