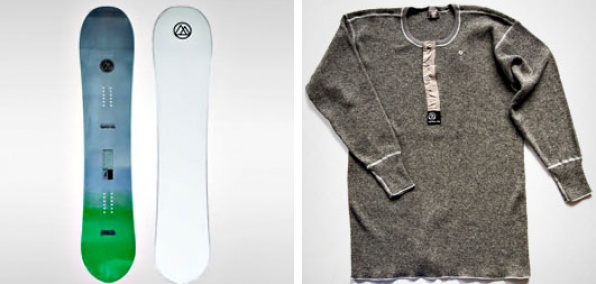 Hey, there are upsides to this weather.

For instance, ice cream doesn't melt so fast.

And you don't have to see people wearing flip-flops at brunch.

But mostly, you get to careen down mountains on a board and then enjoy all the après glory that goes along with doing such a thing.

Enter Hightide Mfg, which sort of sounds like a random microbrew but is really a Canadian maker of damn fine snowboards, now online.

This was started by a couple of friends in British Columbia. Yep, turns out friendship's a thing in Canada, too. And they design, build and test-run everything in that same country we just made a joke about.

They also make some knit hats and heavyweight henleys. But this is about snowboards. And you've got six varieties to choose from, all of which have a different strength and fantastic names.

Let's see, there's the Draft Dodger, a pleases-all-comers number designed to take on every type of mountain terrain. The Hippy Slasher, which should help you float through deep snow and impress alluring strangers. And, of course, the stunt-appropriate Olsen Twin made with the fastest base they could find.

Apologies for it being called the Olsen Twin.