Sometimes you hear about something and visualize it in your head.
Build it up to something so mighty, so powerful that it can't possibly live up to your expectations.
We'll talk about one of those things tomorrow or something...
As for today, this is
Atlas
, that ever-so-anticipated new date spot with a French Laundry vet in the kitchen, original Picassos on the wall and future you in the dining room acting all happy, now taking reservations and opening Monday at the St. Regis in Buckhead.
Come. Walk with us...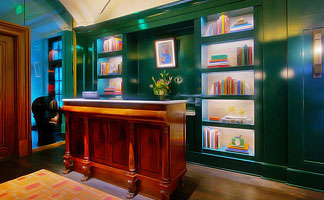 A friendly face will greet you here from behind that mahogany desk. You may forget your name at this point. This is normal.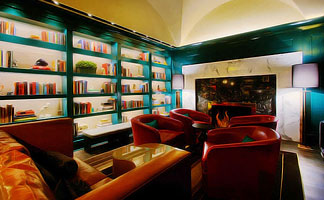 See that? That's a fossilized marble fireplace. Grab a book from the library. Every one of them is about the South, and they exist solely for your thumbing pleasure.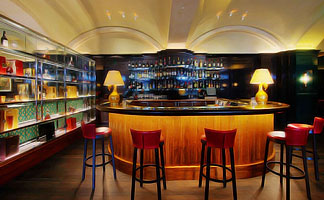 The bar. Note the brass, black leather and walnut. Have a drink. Maybe a rare whiskey or cognac from the massive glass case separating you from our next stop.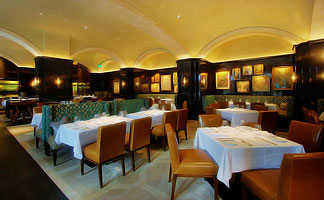 There's no bad seat in here
.
And all of them have views of original works from up-and-comers like Picasso, Chagall and van Gogh.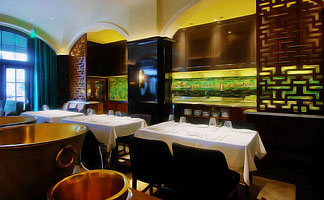 The kitchen's wide-open, so your view from here is more of performance art.
The menu
changes almost daily, but expect anything from
Braised Leg of Alabama Rabbit
to oat-crusted Blue Ridge trout.
And with that, dear friends, your tour has come to an end. But your life... your life is just beginning.
Too much?