Tonight. 8:30pm. The hotel bar.
Yeah, you know the scenario. And you have a pretty good idea how it turns out.
Only this time, whiskey, leather and a virgin are involved.
You're making a "You owe me an explanation" face.
So...
Welcome to the
Virgin Hotel
, the glorious product of Sir Richard Branson's proud and inevitable foray into the hotel world, now open in the Loop. (
Your slideshow awaits
.)
There's a lot going on here, so please keep up with the tour...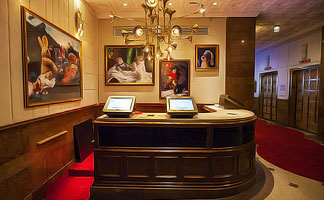 This is where you'll check in. It's in the Old Dearborn Bank Building, and this counter used to be an old cigar bar. Banks were different in 1928.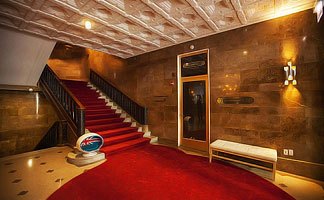 Oh, you're just here for drinks? Right up these stairs...
Welcome to the Commons Club. Have breakfast. Have lunch. But mostly just try a
Broad Shoulders
cocktail made with whiskey and burnt leather. (
Here's the menu
.)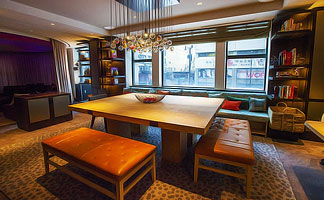 And here you are in the Funny Room. It's a work area. Bring a laptop. Have a cup of coffee and ignore the mountains of comic books. They'll only delight you.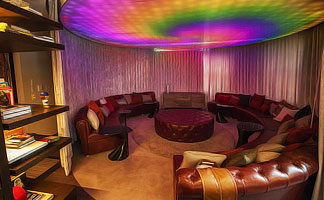 You and your friends will celebrate something here. It doesn't matter what. All that matters is that it's round and it's called the Shag Room.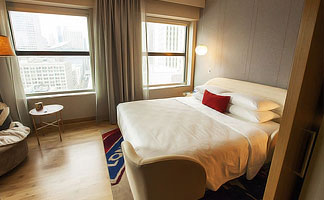 If you need to sleep here, know that the bed has been designed for working upright in bed. Or whatever else you do in a hotel bed.
It's like they thought of everything.