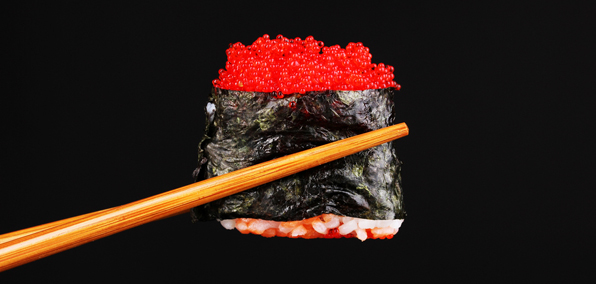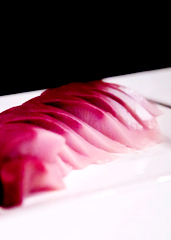 LA hasn't given us much, really. The occasional film crew on Pennsylvania Avenue. A bevy of bewildered celebrities walking around the correspondents' dinner every spring.
But this might make up for it.
What this is:
Sushi Belly Tower
, a one-night-only underground sushi party born in LA and touring the country. It's happening in DC on Tuesday night.
This is usually a word-of-mouth, undisclosed-location thing. So consider this your word of mouth. And the location is Mess Hall, the warehouse turned food incubator in Northeast. But you'll still need to email them to RSVP and get the password.
Once you're in the door, you'll meet 50 or so like-minded fish lovers, you'll grab your first of many cocktails, and you'll listen to some live music. You may even meet the chef, who ran the 1,500 meters in the Sydney Olympics and has cooked for Seth Rogen, Bradley Cooper and Emily Ratajkowski.
He's also the guy who's going to start slicing sashimi on the spot from whole fish, and plating it with herbs, salts, oils and veggies. They'll also throw in some Japanese Wagyu and grass-fed lamb. This will basically continue until the fish is all gone or until you say when.
Our money is on the fish being gone.