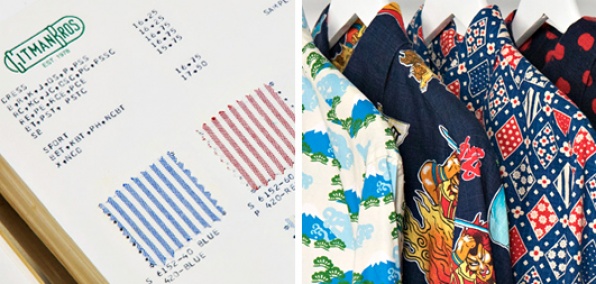 It's too bad that "Have it your way" slogan was wasted on some burgers.

Shirts.

Shirts would've been better.

See also: Gitman Vintage Made to Order, a new way to procure above-average button-downs in whatever styles and patterns you want because you're the boss of you, now online.

You know Gitman Vintage as makers of really nice and really funky (yes, "funky") oxfords and chambrays. Well, that's still happening. It's just that now they're letting you make some executive shirt-designing decisions.

The process: simple.

First, you'll pick your pattern. There's a red Japanese flannel, a blue patchwork number, a simple striped oxford—you get the idea.

Then it's on to the collar. You've got four options. You know, buttons or not. Pointed or not.

After that, choose a few details about the style and sleeve length. Easy stuff.

Then, in about a month's time, you've got a shirt totally unique to you. Wear it to your New Year's Eve thing. Pair it with a tie for work. Put on some Wayfarers and slide around the house pantsless.

That was a Risky Business joke.