So apparently it's New Underground Cocktail Den with Unimpeachable Pedigree Day.
Wait, no, scratch that. It's not. Our bad.
And yet, here's
One Fifty One
, a new underground cocktail den with unimpeachable pedigree—it's from some of the folks behind Nitecap and Death + Co and a bunch of great places in LA. It's open now.
This place is a cross between a basement from the '70s you never want to leave and a... cocktail bar from the '70s you never want to leave. Photos below, or
check out our slideshow here
.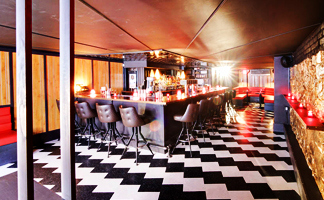 Welcome to One Fifty One.
It's a loving homage to the neighborhood classic that was in this space (also called 151, but in numbers). Make yourself at home.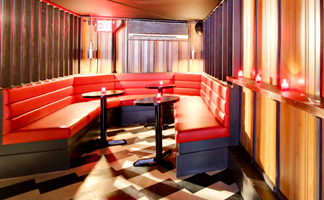 Precisely.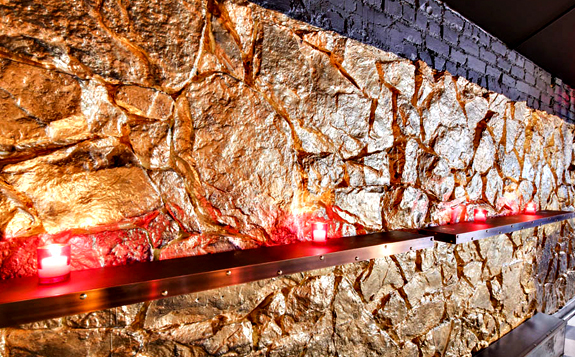 You've no doubt deduced that
this is the gold-stone wall
. Kinda makes you thirsty, huh?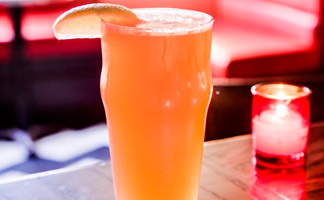 Here's a Radler
—beer and grapefruit. They call it "the Gatorade of Europe." Europe is awesome.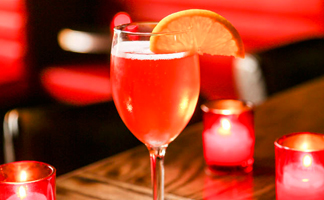 The
Negroni Gone Way Wrong
. A Negroni with sorbet and prosecco. Also: a bit of a misnomer.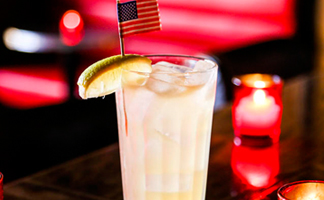 The
Cheap Thrill
. Light, patriotic and deceivingly full of apple brandy.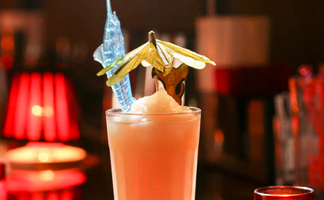 And out of the slushy machine comes the
Dazzle Ship
. You so rarely get the swordfish
and
the monkey these days. (
See the full cocktail menu here
.)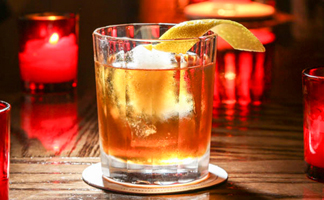 This is called a
Hero's Welcome
. Rye, brandy and sherry.
And not a misnomer at all.