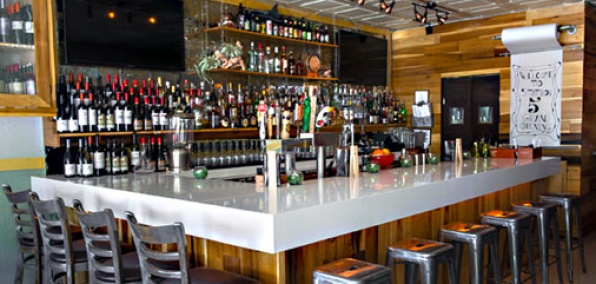 There's this... person.

One who you'd like to get to know a bit better.

So you get in touch and decide tonight works for the both of you.

"But you pick the spot," they say.

And that's fine, because you know just the place. (Also, you have really particular ideas about your duck confit taco preparation.)

The time will come and you'll stride into a wood-paneled charmer that's just opened up in South Miami called Station 5 Table & Bar. Cushioned banquettes, copper lamps and twinkling glass orbs filled with tea lights all over the place.

Soon, your date will walk in and find you at the bar.

"What's that?" they'll ask.

"Something called an Ol' Fashioned Georgia Peach. It's like an Old Fashioned, but with peaches and cherries. I'll order you one."

"I'll just have some wine, thanks."

Eventually, you'll make your way to a table. The duck and foie rillette is a nice start. So are the lobster empanadas. Either way, you'll make it known that the duck confit tacos are happening. Because they're made by a former Khong River House chef.

"I'm not really a fan of duck."

So you'll look at your watch and decide you have an early morning tomorrow.