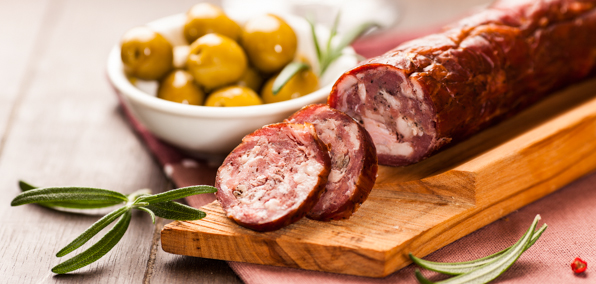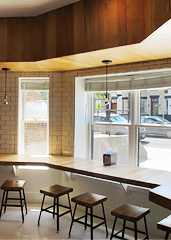 The economics of sausage.
It's not complicated, really.
Demand is up. So here come some folks to boost supply.
Fire up the coals for
Meats & Foods
, the amazingly straightforwardly named storefront by the 13th St Meats gang, now open Wednesday through Sunday on Florida.
You may have already sampled their wares at places like the Pug and Boundary Stone. But now they've gone and opened a tiny storefront decked out in white tile and blond wood. And since you asked: yes, of course there's a mural of a pig. And another of a hot dog. Place is called Meats & Foods, for the love.
Things are pretty simple here. There's a
menu board with six sausages on it
, like lemon basil chicken. And a smoked-pork poblano. And that old standby the half-smoke. Pick one. Pick two. Get a Gordy's pickle and a can of DC Brau to go with them. There. Everything's better now.
But you'll also find all those links in the case (10 bucks gets you four of them). So drop by anytime a situation calls for a grill and things to go on that grill—preseason football game, baseball playoffs, Labor Day party.
Sausage tasting.