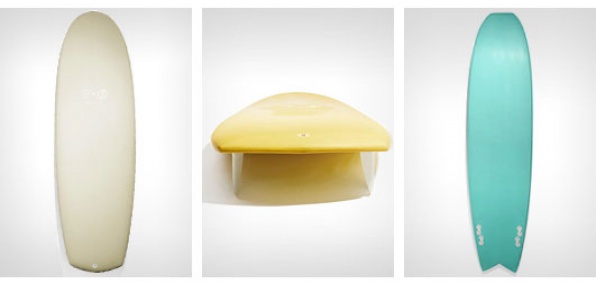 So there's about a month of summer left.

But hey, chin up. That's still plenty of time to learn a new summer skill.

Like surfing. Or competitive sand-castle-sculpting.

Or surfing.

Go full Johnny Utah for Vital Force by JD San Jose, which sounds like a young adult novel but is really your new custom surfboard, available online now.

Now this JD San Jose character. He's sort of like King Midas. But instead of gold, everything he touches turns into a surfboard.

How that works: first, choose your design. Like the short, '50s-inspired Lightspeed engineered for maximum wave-catching. Perhaps the longer Walkabout designed for standing up and generally being a show-off. Or even the Dugong, which does other stuff but is mostly fun to say out loud.

Then the man himself (you'll probably just be calling him "JD" or "Big J" at this point) will email you about making that board your own. You'll also be able to choose from three delightfully named colors like butter, putty or aqua boogie.

To match all your other butter, putty and aqua boogie stuff.