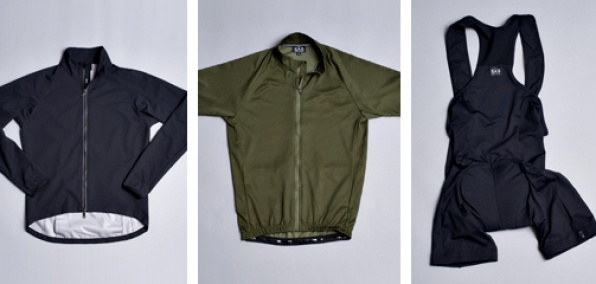 "I want to ride my bicycle. I want to ride my bike. And I want to wear some highly functional yet surprisingly splendid-looking American-made biking jerseys while doing so."

—Freddie Mercury

Thanks, Freddie. We'll take it from here with Search and State, a strapping collection of jerseys and other things designed to make you look all great while cycling, now available online.

Our story begins in 1817, when Baron Karl von Drais invented the precursor of the modern bicycle. But it really picks up in the present day, when two New Yorkers decided that hand-making jerseys and gear using the best stuff they could get their hands on and selling them to you on the Internet wasn't such a bad idea.

What they've got for you: the S1-A jersey, a short-sleeve riding number made with a lightweight and quick-drying fabric from a North Carolina mill. It even has those deep pockets in the back for storing bottles of water or large-format beers.

You'll also find long-sleeve riding jackets and riding shorts that would feel equally at home in some sort of Ironman situation as they would in a coffee shop.

Our money's on coffee shop.