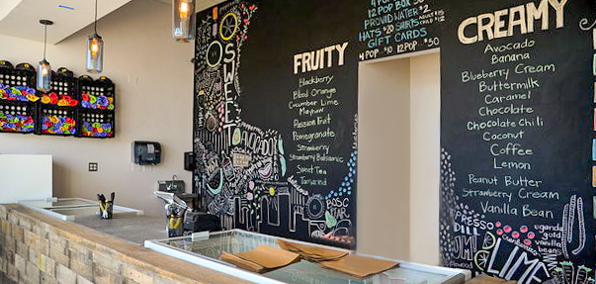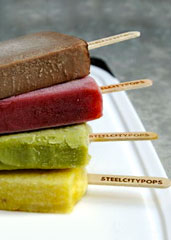 To survive the impending heat, you could pack up and move to Minnesota.
Nice place, lots of lakes.
Or (and this is slightly less drastic) you could keep your face steadily supplied with an army of frozen treats.
Cool off with
Steel City Pops
, a promising new popsicle lab for vanquishing summer and just generally eating popsicles, opening Thursday in the old Zubar space on Lower Greenville.
This comes to you from the popsicle hotbed that is Alabama. And their first Texas store is sporting a few things you might not expect from a popsicle shop. Things like reclaimed wood and stone-topped counters, mural-laced walls and a covered patio for achieving brain freezes in the shade.
So next week, stop on by. For a little inspiration, watch these guys work in that open kitchen straight ahead. Then check the menu for flavors broken into two categories, fruity and creamy. In the first camp: interesting stuff like pineapple-jalapeño and strawberry-balsamic. In the latter: flavors like chocolate-chili and peanut butter.
And in case you need something warm, or just something spiked with caffeine, they've got an espresso machine right in front that's making all the vital coffee drinks.
Go ahead, try dipping a popsicle in there.