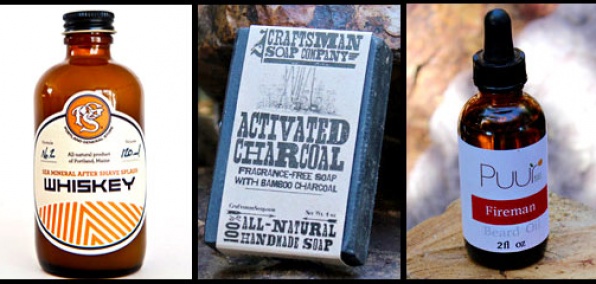 There are those who say whiskey and absinthe are for drinking.

And they are most certainly right.

But still, let's apply some to your face and see how that turns out.

Splash on some ForestBare, a collection of rugged grooming essentials for taming your hair and body (think charcoal soaps and alcoholic face tonics), online now.

The reasons why you need woodsy body sprays and whiskey-scented aftershaves aren't important. What's important is that two enterprising chaps named Carlos and Brent curated a bunch of American-made stuff that's engineered to make you look and smell better. And then they displayed it through your computer screen.

So take stock of your personal grooming arsenal. And if you're lacking in, say, bamboo-activated charcoal soap (hey, sometimes you run out), no problem. They've got that. Same goes for coconut oil beard moisturizers, cedar hand cream and other things that'll leave you equally spruced up for a lumberjack convention or a date with that outdoorsy type you met while beer-gardening.

You know the one.