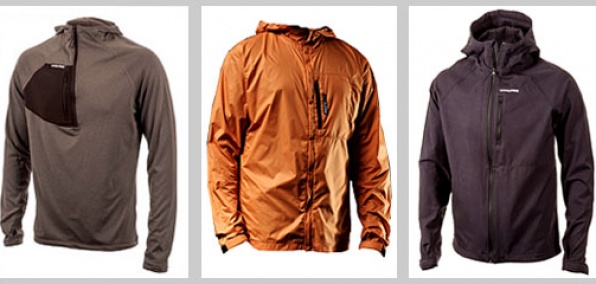 Eighteen days.

That's when a certain Pennsylvanian groundhog will decide if we get six more weeks of winter or not.

Let's hope for the former...

Because then you'll have six more weeks of wearing a bunch of stuff from NW Alpine, a collection of Everest-proof garments forged by Oregonian mountaineers who just want you to stay warm, available online now.

This gear is made in Oregon. And if there are two things you know about Oregon, they're: 1) Portland provides a lot of sketch-comedy material, and 2) they take their outdoors very seriously.

So they went ahead and made you some serious layering gear. Meaning waterproof shells that fold into their own pockets. And athletic-cut Fast/Light jackets that keep you warm and dry without restricting your movement/snowball-throwing arm.

Oh, and the Black Spider Hoody. Which sounds like a black hoody with spiders on it, but is really a fleece made from quick-drying Polartec fabric with a smartphone-saving chest pocket and a balaclava hood. It's just as appropriate for conquering the seven summits as it is for retreating to a hot-toddy-laden ski lodge.

Because those attributes are important in a hoody.