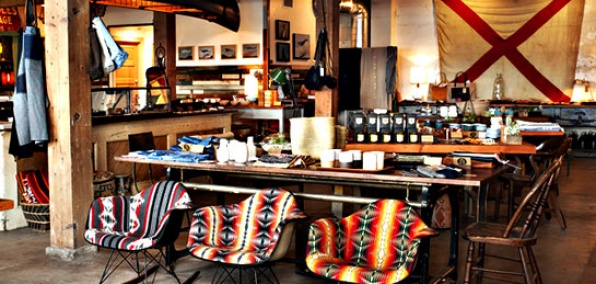 Meet Robert and Jocelyn. They're from Portland.

They enjoy stuff like candle making, canoe building and turning Christmas trees into tea.

Like we said, they're from Portland.

Peruse things you didn't know were things at Beam & Anchor, a curious warehouse full of handmade wonders and objects of a gifting nature, online now.

Inside one of Portland's most historic buildings is a general store that doubles as an artists' commune that triples as a website selling handsome sh*t like heat-conducting copper mugs and walnut-wood rolling pins.

So do what you do when you visit a website that stocks items that ought to be in your possession. Buy them. Especially the rocker that's upholstered in a Pendleton wool blanket (that goes on your porch). And the candle that's scented with woodsmoke, leather and whiskey (that goes near your nose).

Oh, and if you're feeling generous, maybe make a purchase here for someone other than yourself. Our suggestion: the tea made from the tips of Douglas fir Christmas trees.

Relax, we're sure the trees didn't feel a thing.