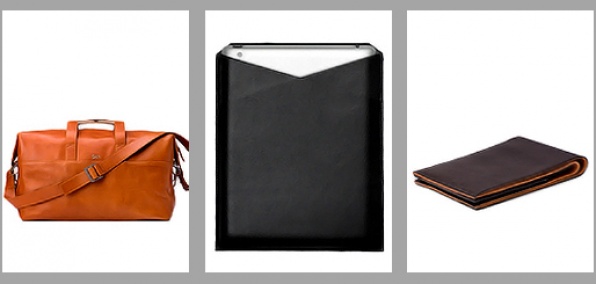 You.

Fridays.

This town isn't big enough for the both of you.

...

Well, guess you better pack up a ridiculously handsome Italian-leather bag and hit the road then.

Take a look at Octovo, a webstore full of visually pleasing/baseball-mitt-smelling overnight duffels, iPad slipcovers and minimalist wallets, online now.

Right. So, travel gear. Maybe you already have some. But maybe that some isn't constructed from vegetable-retanned Italian leather, titanium hardware and Swiss molded zippers. In that case, you'll want one of these.

Just look through the site and find something that speaks to you. Which shouldn't be too hard, because there are really only a couple of impeccably made things to pick from right now.

You've got your waxed-twill overnight bag with its padded laptop sleeve. And your classic wallet with its soft nubuck interior. And your magnet-lined iPad case that automatically turns on your screen upon removal.

So that'll save you like 0.7 seconds.