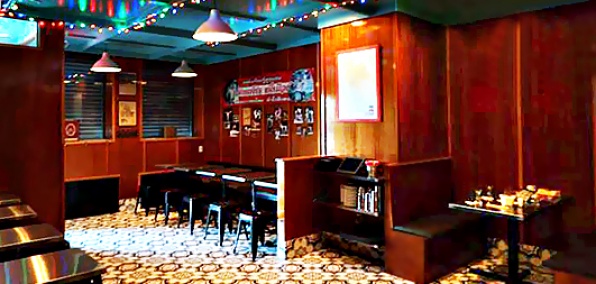 The great humorist Jerome Seinfeld once quipped, "Tuesday has no feeling."

He was off.

Tuesday's got a feeling.

It's the feeling of you eating transcendent chicken wings...

Probably at Whiskey Soda Lounge, the boozier, bar-foodier cousin of Pok Pok Phat Thai, now open in the Columbia Street Waterfront District. Which is in Brooklyn.

You know Pok Pok. You were saddened when they took their wings to Brooklyn and replaced them with pad thai. Then you embraced that, because... delicious. And now your acceptance has paid off in the form of this Buddhist-monk-blessed, Christmas-light-lit cave—a place to cool your heels whilst the Pok Pok NY lines die down.

Plus they've got the wings again here.

Bold prediction: you'll struggle pronouncing things. But press on. Because once you're through "May I have some sai muu thawt," you'll soon be enjoying spicy stewed fried pork chitlins (and obviously, those fish sauce wings).

But don't be afraid to just stick with the liquid way here. You've got rhubarb-bitters-and-gin drinks, a brandy-spiked Vietnamese coffee and, yes, much whiskey to choose from.

Truth in advertising at its finest.