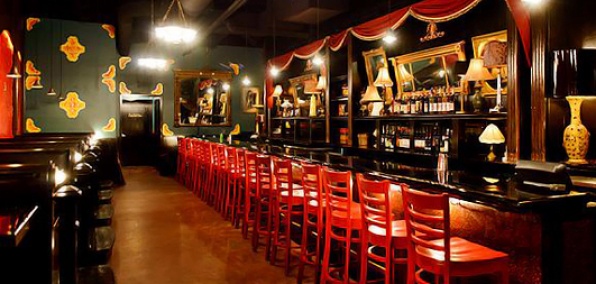 Toki Underground.

The pork ramen: amazing.

The bourbon cocktails: to die for.

The wait times: not totally ideal, if we're being completely honest with you.

But maybe we can help with that...

Take a quick peek at Maketto, Toki Underground's pop-up restaurant inside Hanoi House, accepting reservations now and opening Monday.

First of all, we're sorry. We don't have a lot of details for you here. Toki Underground is playing things a little close to the apron, if you know what we mean.

But here's what we can say: it'll last three months. Toki chef Erik Bruner-Yang wants to test out some dishes before he opens his pan-Asian place on H Street around December.

Those dishes: available in $30 prix fixe form. And similar to street food from Taiwan, Cambodia and Vietnam. Could be shrimp cakes skewered on sugar cane. Could be yellow curry with a salted egg. Could be a power bar. Just kidding. Probably won't be a power bar.

Two other notes: there will also be a dim sum cart. And your drinks will hail from Toki's bartender. We could tell you what kinds of cocktails he'll be mixing, but then we'd have to kill you.

Okay, we just don't know.