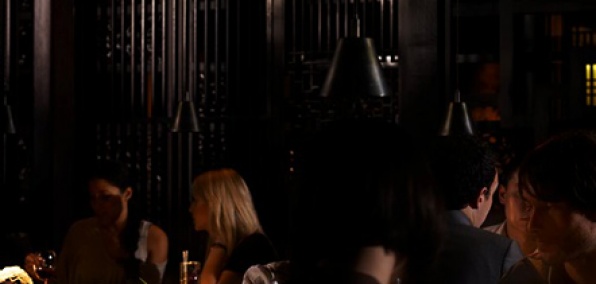 We know what you're thinking. April rolls around and things pretty much die down around here.

The season, as they say, is over.

Except it isn't. Not this year.

Welcome to Hakkasan, a Fontainebleau birdcage of 1930s Shanghai, now taking reservations for its Sunday night debut.

Hakkasan is where you'll want to take a date you have high hopes for. If you've spent any time in London's West End lately, you'll recognize the name—that Michelin-star-rated Hakkasan was created by Alan Yau, the man who basically showed Brits how to go Asian. Now he's chosen Miami as the spot for his first U.S. outpost, and we think you're going to like the results.

You'll take the elevator up to the top floor of the Fontainebleau's spaceship-like glass tower, then enter a dark and cocoon-like world outfitted with ebony walnut, hand-carved teak panels and silk lanterns framing views of the Atlantic—the perfect setting for love… or a scene from a movie about pre-World War II China.

Slide into one of the embroidered leather chairs and prepare to feast on feather-light dumplings, tea-smoked jasmine chicken and roasted silver cod in Chinese honey and champagne.

And toast the beginning of a new season.