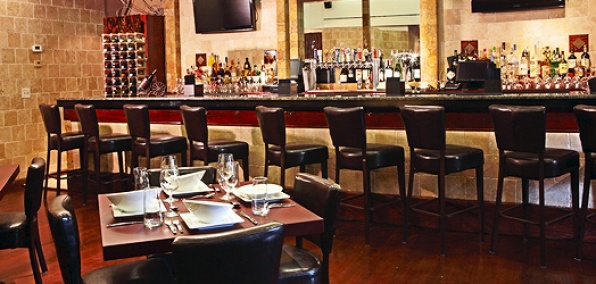 You know what was a great invention...

Breakfast. Also, lunch. And dinner.

Love those things.

Love when you can eat them all in one place.

And when that place isn't a Waffle House: hey, even better.

Clear your schedule for House 34, a cozy little abode for celebrating the stay-all-day splendor of bacon-omelet breakfasts and ribeye steak dinners, opening Tuesday on McKinney Ave.

This place is in the old Patio Grill spot. It's... different now. More polished. More sophisticated. More Chilean sea bass with arugula risotto and less giant Jenga. Inside, you've got leather chairs, dark wooden tables and a granite bar top. And outside, you've still got an enormous patio (whew). Only this one's sporting Mediterranean tiles and wicker chairs.

So, just spitballing, but you could come here for, say, patio breakfasts of french toast and Bloody Marys (breakfast starts June 8). Or post-work beers and stiff Manhattans. Or lobster kebabs. Don't need a reason for lobster kebabs. Anyway, unless you're somehow opposed to shellfish/life fulfillment, you've got some options.

And yes, those options include cheeseburgers after last call. See, they're keeping the kitchen open until 3am on weekends.

Or 0300 hours if you're a general or something.