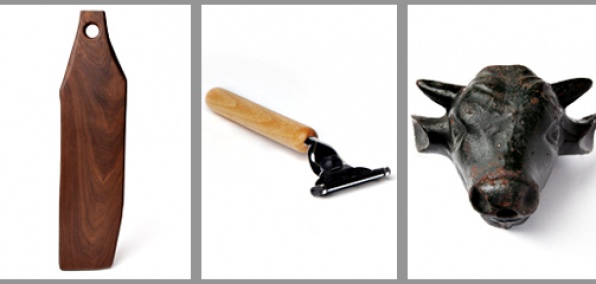 Tomorrow, it will be Saturday. And all will be right.

And on Sunday, you will celebrate the accomplishments of the woman who brought you into this world. And that will be great.

But today.

Today, you ignite a love affair with a beechwood-handled shaving razor. And maybe some wind chimes.

Because today, you're meeting Imogene + Willie Home Goods, a new emporium of handsomely homespun bathing essentials, one-of-a-kind artifacts and the occasional piece of driftwood, online now.

You know Imogene + Willie. Nashville folks. Love plus signs. Make a mean button-down. Even meaner jeans. Now, they're aiming to make your place more like Indiana Jones's apartment... assuming he was into antique copper woks and Turkish hammam towels.

There's a lot to see. Coffee scoops made from oxhorn. Hulking walnut cutting boards destined for steak-slicing greatness. A "One-of-a-Kind" section filled with wind chimes made from seedpods, antique Chinese wedding baskets and a piece of driftwood. (Just imagine what you could do with an antique wedding basket and a piece of driftwood.) 

But focus on the bath section. That's where you'll find that razor we mentioned. Along with pumice stones, some really dapper tweezers and a skin relaxer brush made of black ostrich feathers.

You know, the basics.