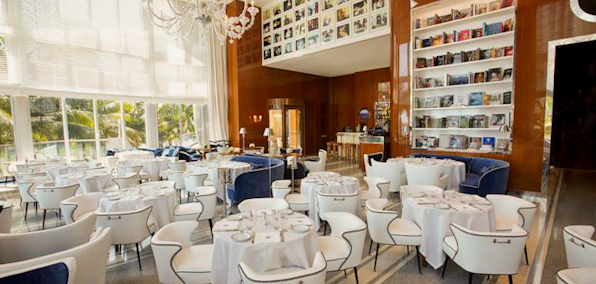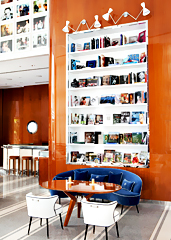 Sun Tzu.
Now there's a guy who said a lot of things about war that could've also applied to business.
Things like knowing your enemy and planning ahead and being decisive and always taking out-of-town clients to places on the Miami River that serve really good risotto...
Roll out the red carpet for
Cipriani Downtown Miami
, a scene-y waterfront spot that puts together one heck of a power meal, opening in Brickell this Friday.
Yes, this is
that
Cipriani. So, yes, it's massive and filled with striped Venetian flooring, suede love seats, lacquered walnut walls and a chandelier of the gigantic variety.
Basically, you're getting a reservation here when you want to make an impression. Or complete a merger. Just request a big table by one of the floor-to-ceiling windows, and next thing you know, there'll be cocktails and handshakes and 21-ounce ribeye steaks with braised chicories for you to share.
And if you glance out that window next to your table, you'll probably notice a patio. It's hard to miss. It's huge. That's where you'll sit when you come back during the week for lunch, a cross breeze and a clear view of the Miami River.
That will be a good time to get a martini.