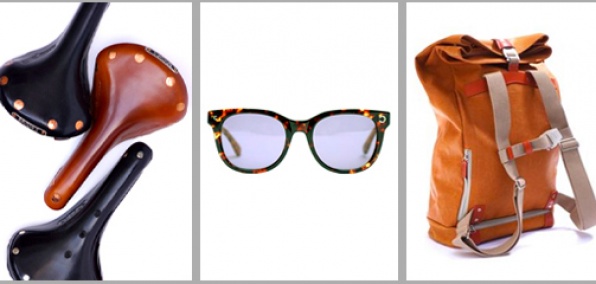 Every year around this time, it happens.

That feeling.

The sudden, overwhelming urge to pack up, leave behind your old self and live out the rest of your days as a high-speed bike messenger.

Or... maybe not.

Maybe you just get the urge to browse around a really nice bike shop.

In that case, check out Chari & Co NYC, an elite emporium of all things bicycle-related (and a few things that aren't) from Manhattan's Lower East Side that just opened its web-based outpost, online now.

The first thing to know: it gets its name from the Japanese word for "bike." And true to form, they've got some top-notch crankshafts from Osaka. But they've also got wheels from France. And handsome chinos from Brooklyn. (Though if you're into spandex... they've got that, too.)

So maybe you want a tune-up before the Tour de France. Or need a damn-near-indestructible frame for cruising the boardwalk. These are your guys. You'll stop by the site, peruse every possible piece of bicycle anatomy and maybe come away with some sunglasses or a messenger bag while you're at it. Even if you have no idea how to ride a bike, you should probably see what's in store.

And probably also learn how to ride a bike.