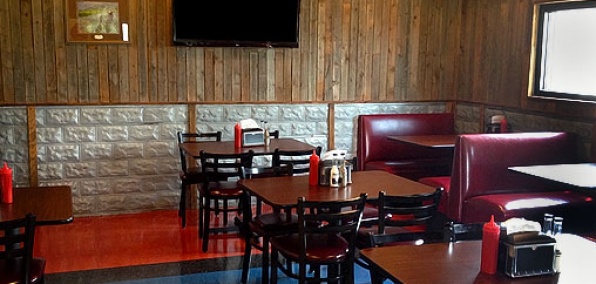 You've got to love this time of year.

Spring has sprung.

The Rangers have 148 games left.

Barbecue season just smoked its way back into prominence.

And, thankfully, you're still not vegan.

Because... well, you'll see.

Grab an extra napkin and behold The Slow Bone, a little red house full of pit-fired meat, brought to you by Jack Perkins (Maple & Motor) and now open in the Design District.

We agree, this is good news. Especially for your lunch/dinner/midday-brisket-snack plans. What you're working with is a no-frills meat shack. A counter-service spot with wood-slatted walls and red booths, where everything's dished up on a big cafeteria tray. So, yes, lots of surface area. Don't squander it.

Now that we've established a baseline of decorum, you'll want to step inside the door and look to your left. On the wall: a chalkboard menu with things like slow-cooked brisket, St. Louis–style ribs and jalapeño bratwurst. Just give your order to the friendly, knife-wielding gentleman behind the counter, pick out a few sides (green bean casserole, pinto beans, cornbread) and a homemade sweet tea, and there you go. Lunch.

It's almost like you've done this before.