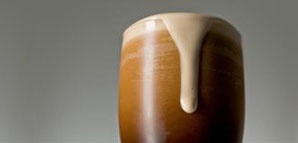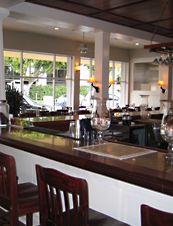 Let's make this clear: you're recession-proof.
But not everybody around you is quite so lucky.
And sometimes you want to have a beer with those people.
For those times, allow us to suggest
The Gastropub at Jake's
, your new easy-on-the-wallet casual dining go-to.
You may recognize the address…and the name. The owners of Jake's Restaurant and Bar recently took a short hiatus to revamp their neighborhood hang—but we know what you're thinking, and you can stop thinking it. This isn't some slick change-the-name-of-the-restaurant-and-it'll-seem-totally-different switcheroo. Everything about this Jake has changed, from the menus to the beer to the look and feel (even the smell).
Which means starting today, you'll want to come in with your work pals or weekend crew, anchor down amidst the dark wood flooring and whitewashed walls and knock back cold Chimays and handfuls of gratis pistachios as you check out the Heat game.
When hunger hits, order one of the "pub boards": $15 worth of Spanish charcuterie heaped with a glorious mound of chorizo, manchego, patatas bravas, roasted peppers and marcona almonds.
And because nobody likes blowing dough, there's a new weekday happy hour (with more free pub grub) starting at 4:30pm, and on Wednesdays your bottle of wine with dinner is half-price.
Better make that bottles…