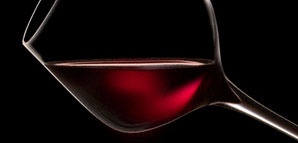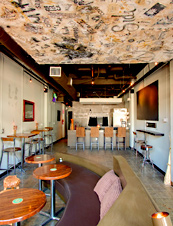 As a certain little Indian movie that could proved last night, sometimes a candidate will magically rise to the top, despite the most formidable odds.
And you might say that's the case with our next nominee for Your Friday Night Dinner—
Barbu
, premiering this weekend in South Beach.
At a time when everybody seems to be opening huge, big-budget steakhouses and elaborate, period-themed nightclubs (note: we are by no means complaining), Barbu is Miami's first organic tapas bar, an understated little nook for you and your date to unwind under the radar with a bit of wine and some French/Caribbean bites. It's opened by the folks behind the much-loved A restaurant and located on a semi-industrial stretch of West Ave, and as you enter the space, it feels a bit like walking into a designer pal's stylish new loft (complete with requisite graffiti ceiling art). You'll want to make yourself at home too—settle in on the couch, soak up the eclectic soundtrack, share a few plates of grilled avocado and lamb merguez sausage…
Maybe even phone a friend.