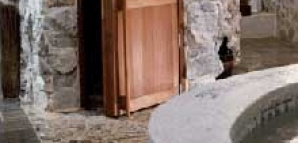 Your Nobu-into-Bungalow routine, while always smooth, sometimes just doesn't cut it—especially for the date who's a little jaded and more adventurous (and willing to get a little wet at the end of the night).

Consider stepping off the well-worn path and head to Juvenex, a hidden 24-hour spa in Koreatown that's female-only during the day, but open to couples after 7 p.m. for one of the craziest after-hours scenes in New York.

Anything you can imagine that might happen at a co-ed spa at 2 a.m. happens here. This place isn't for the inhibited—lockers, pools, saunas, massage tables—nothing is guarded by more than a partial divider. While nudity is supposed to be a no-no after 7 p.m., robes and bathing suits don't seem to stay on long. Most of the all-female Korean staff speak only a few English phrases—although "oily massage" and "take off suit" might be all you need to hear.

While the spa offers the standard slate of services, the exclusive "celebrity room" with a private hot tub is the way to go. Get the couple's package and your massage, scrub and hot tub time will come with fresh floating rose petals, aromatherapy candles and a bottle of bubbly. Sit back and relax as you are scrubbed, rubbed and soaked for the better part of two hours.

And if all goes well, the better part of the night.