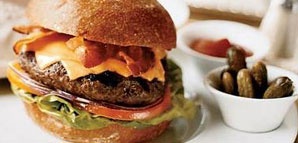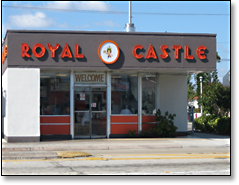 Thus far the new year has yielded quite a few milestones. But none more gratifying than the return of a comfort food classic.
That would be
Arnold's Royal Castle
in North Miami, open for business after a three-year hiatus and ready to fulfill your mini-burger desires, one juicy little patty at a time.
Similar to fast-food chain White Castle only in terms of name and burger size, Arnold's bad boys are roughly three bites each and come heaped with sautéed onions, a squirt of ketchup and mustard, and a pickle slice resting on a moist, blissfully soft bun. Drop in with a couple of friends or by yourself, order the half-dozen with a frosty birch beer and bask in the beauty/simplicity of life from a counter seat facing the open kitchen.
The Castle is open 24 hours, just in case you find yourself needing a slider fix after a spirited night on the town. And for those occasions when you're not in the mood for burgers, there's a substantial menu of Southern soul food like fried chicken, catfish fillets and hash browns.
But come on. You're always in the mood.