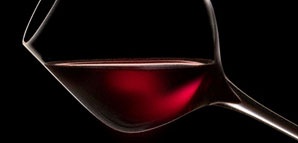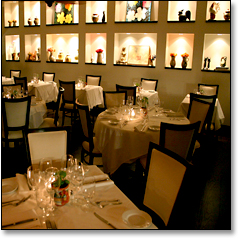 It's difficult to trust a socialite. Especially when it comes to important things like cocktails and pasta (we prefer to leave those matters to the less paparazzi-ed).
Then along comes
Fabian Basabe
,
a frequent subject of social pages
and ubiquitous party fixture, with a restaurant so earnestly warm and homey, so steeped in old-world tradition, that we had no choice but to investigate.
And here it is:
Da Vittorio
, now open in the Gables.
The owner brings his privileged pedigree to this classy joint, incorporating elements from his favorite haunts in Malibu and New York. The result is a somewhat subdued but stylish white tablecloth-bedecked spot where Andy Warhol prints share space with Italian ceramics and vintage Hermes trays (sort of like a French-Italian Factory).
Start off date night with a limoncello cocktail in the candlelit lounge outfitted with Turkish backgammon sets and linen-covered banquettes. Once you've worked up an appetite (nothing does it like backgammon), move to the main dining room to sup on homemade linguini with white wine and clams, and veal cutlets wrapped in prosciutto and sage. And then there's the tiramisu and its mascarpone cream whipped to an ethereal lightness. It's almost like eating a pillow (a really creamy, not-too-sweet pillow).
A charmed life indeed.