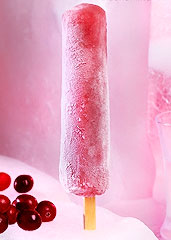 Another daylight savings come and gone.
And with it, short days, longer nights, an extra hour and a bunch of tequila-drenched ice pops.
Okay, so that last one actually has nothing to do with daylight savings. It's just what you'd call a happy coincidence.
Say hello to
SnöBar
, a line of frozen treats (ice cream, ice pops and the like) that have been generously spiked with booze, available now in your local liquor store's freezer.
The holiday season—that's a thing that's happening real soon. Also, that's a thing that usually requires a fair amount of dinner parties. So here's the brandy-infused/crème-de-menthe-injected/tequila-soaked/chocolate-chip desserts you'll be serving. Consider that taken care of.
Basically, one scoop/pop of this stuff equals one cocktail. And all you need to do to get it: swing by your favorite
local purveyor of bottled spirits
. Or the Fontainebleau or Biltmore (they've got some on their menus). Then, buy a few pints, fill up your freezer and use it to get you through the next several weeks of revelry.
À la mode responsibly.