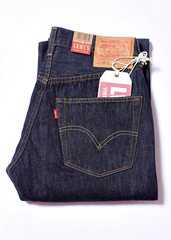 After what we saw last night, we have only one thing to say.
God bless America!
No, we're not talking about the debate. We never discuss politics, religion or pleated khakis.
But we had this vision you were in someone's loft, surrounded by the finest menswear our country can produce. Someone was showing you a new down coat from Seattle. Someone else had really excellent bow ties from Minneapolis. Someone else was selling fishhooks that were really key chains. (Weird.) And the guys from Half Acre just kept giving you beer.
As it turns out, it was a premonition:
NorthernGrade
, a new pop-up store celebrating the finest American men's style, sets up shop on October 27.
Think of it as a Lollapalooza of handsomeness. It's the Chicago extension of a popular Minnesota pop-up event put on by folks who are really dedicated to selling only stuff made in the USA. What that means for you: one-stop winter-clothes/shoes/crazy-accessories shopping. Also, beer drinking.
Right now, there are 16 vendors signed on. If you need a new down coat, the guys from Oak Street Bootmakers' Independence will be there. Some vintage Levi's, Sir & Madame will hook you up. Some made-in-Chicago pants, Inland will be present with Domestic Workwear chinos. Incidentally, Inland will also have carbon-steel pocketknives, too.
So consider those tags on your pants already cut off.
Note:
<a href="http://northerngrade.virb.com/northerngrade-chicago" target="_blank">NorthernGrade</a>, October 27, 10am to 6:30pm