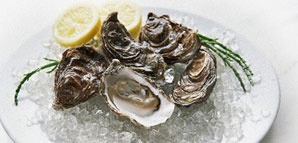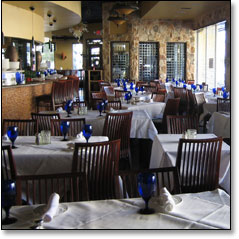 Some things are worth traversing county lines for. Pristine seafood is one; a French-trained chef with a knack for coaxing briny goodness from sea gems is another.
You'll find both at
Sage Oyster Bar
, your new fish-feasts and wine-flights spot in downtown Hollywood.
Walking into the wood-trimmed space, all shell-colored tiles and blue glass goblets, you'll feel a bit like you've stepped into Poseidon's dining room (if Poseidon finally got it together and opened a neighborhood oyster bar). A glistening raw bar sums up the spot's ample charms: oysters from the Pacific Northwest, lobsters from Maine, lump crab and line-caught fish hauled in daily from local fishermen. (It's like an underwater cavalcade of stars.)
Chef Laurent Tasic has garnered a following of loyal oyster slurpers, having helmed a similar spot in Ft. Lauderdale for almost twenty years. His move farther south is a boon to you on those nights when you're needing a bit of aphrodisial refreshment. Claim a barstool facing the open kitchen and order up the
East Meets West
platter: that's six varieties of bicoastal bivalves matched with shallot vinegar.
Think of it as hitting for the bi-cycle.