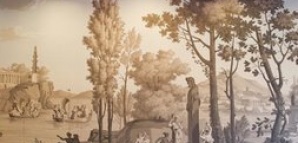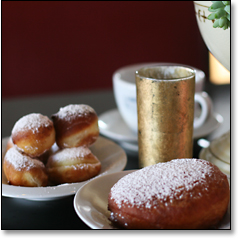 The morning-coffee routine, generally speaking, is not one to be messed with.
Unless, of course, you hear about the debut of some new donuts—then you have no choice but to mix things up. So you might find yourself returning to
LAMILL Coffee Boutique
this weekend.
You already know about the high-tech coffee presentations—the burners and beakers take you back to chem lab every time. But on tomorrow's caffeine run you can pair your brew with a hole-free
Vanilla Sea-Salt Cream-Filled Donut
, or an
Espresso Cream Donut
topped with cocoa powder. And maybe a bag of warm
Donut Holes
to go—they're made to order, so you could get a bag for the drive, a bag for the meeting, a bag for the scheduling of the next meeting...
If you're thinking you need some sugar to go with your sugar, order a new
Coffee Root Beer
, which is just what it sounds like...plus ginger, sassafras and, if you ask, some ice cream to turn it into a float. Or there's always the classic
Coffee and a Donut
, the donut-flavored brew they've served since day one.
Another monumental day in donut history.