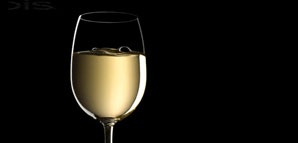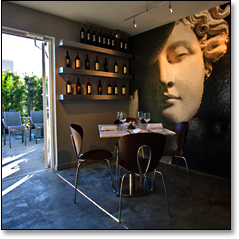 You consider yourself somewhat of a pioneer. Shoes without socks year-round,
shopping with a cocktail in hand
and dance moves that fuse Gene Kelly with
Breakin' 2
.
So we've got a new trailblazing opp for you. It's called
Joey's Italian Café
.
Joey's opens today in Wynwood, aka Miami's gritty arts district, aka the last frontier when it comes to the city's dining neighborhoods. If you stop by the loft-like space this week, you'll have plenty to look at, from the Art Basel hordes (art-world publicists, European collectors, Crispin Glover, maybe) to the polished concrete floors and light-gray walls of the interior (it actually feels like an art gallery) to the lush sidewalk patio, with all its lemon trees and fresh scents from the outdoor herb garden (rosemary, basil, oregano) wafting past your nose.
As for what to order, the wood stone oven churns out nice and crusty pizzas, warming you up on these chilly tropical nights. Match them with a bottle of Super Tuscan and one of the handful of specials (baked taglioni with ham and cheese) listed on blackboards. Or, if you're really feeling adventurous, order the carbonara pizza, served on a focaccia-like crust instead of pasta.
You trailblazer, you.