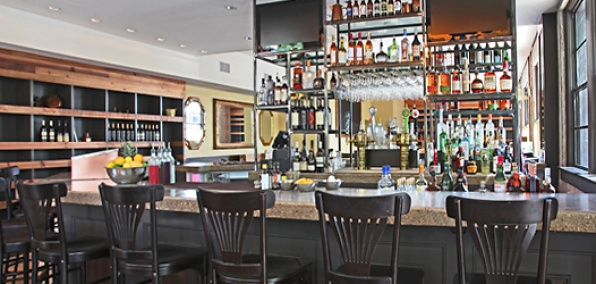 If you see a Frenchman, tell him thanks.

Or, technically, "merci."

Because the French: they've done it again.

After repeatedly giving us things like baguettes, frites and three-week bike races, they've provided the menu inspiration for this place.

So go ahead, tip your beret.

Then meet Boulevardier, a rustic new home for your favorite French things like bouillabaisse and bordeaux (but sadly, no maids), slated to open July 31 in Bishop Arts.

You know Veritas, the Henderson wine bar. And you might know Ava, the farm-to-table Rockwall restaurant. Well, the guys behind each know one another, too. And they've joined forces to open this place. Which means good things are in store for you. Clams and crawfish beignet things.

So let's say you require a date spot that's decidedly French. Come here. Claim a couple seats at the two-sided stone bar and order a briny white wine to pair with a fine vintage oyster (wait, maybe we got that backwards). Then head farther into the restaurant for some dinner. It's here that you'll find exposed brick, gold-framed mirrors and orange-and-green booths. Sit. In the booth. But that's probably obvious.

Great. Now that you're settled in for dinner (in this case, bouillabaisse with lobster-saffron broth), there's only one thing left to do. Start thinking about lunch. Because that's launching sometime down the line.

And down the line, you're usually hungry.