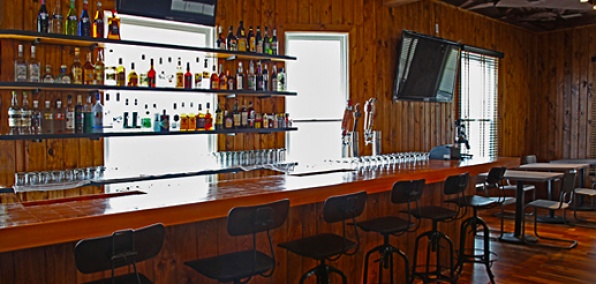 You and hot dogs: well acquainted.

You and champagne: thick as thieves.

But hot dogs and champagne: never met. Total strangers. Perfect strangers.

Someone should really introduce the two.

Presenting Bowery, Uptown's new haven for gourmet hot dogs and champagne cocktails, brought to you by the gents behind Oak and Campo, opening Tuesday on McKinney Avenue.

Ah, the venerable hot dog. You've eaten your share. At Rangers games. And backyard cookouts. And usually with a cold beer in hand. But not this time. This time you're trading up. To a comfy little house designed to resemble New York's Bowery district circa 1900. To hot dogs made with Wagyu beef. To cocktails topped with champagne. To... well, let's just say the trade's in your favor.

So Tuesday, when you're leaving the West Village but extending your night, you'll come here. Up the steps, past the wooden patio and into the equally wooden house/restaurant. Navigate through the gray-stained tables to the butcher-block bar on your right. This is where you'll find the barkeep. And where you should request a tequila-and-champagne-spiked Jalisco Flower. We hear it pairs swimmingly with the Dutchman, a nice little all-beef frank with bacon, waffle fries and cheese. (Waffle fries: great condiment.)

And should an upcoming weekend necessitate dogs after midnight, Bowery's open late. Until 2:30am on Fridays and Saturdays for nightcaps...

Waffle-fry-topped nightcaps.