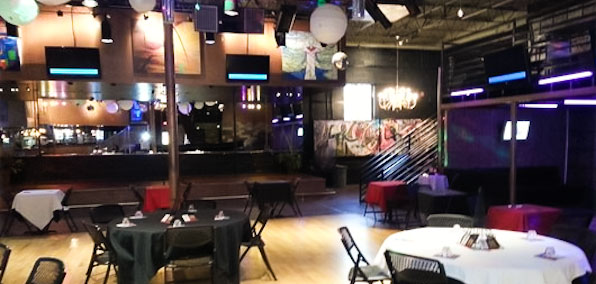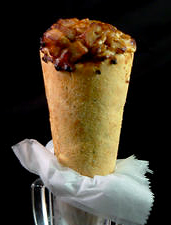 We have breaking news on the pizza-in-a-cone front.
Deep Ellum's got it.
That's right. Pizza. In a cone.
In a former dance club.
And... that's about it.
We'll step aside and let you process.
Introducing
Epic Cones
, an under-the-radar operation that's stuffing meat, cheese and whatever else they can find (think curry chicken salad) into pizza dough cones, now open inside 3025 Main.
Think of this like a speakeasy (but, you know, with cone pizza). That's hidden inside an old dance club and tucked inside an unassuming brick building. And impossible to find, unless you know exactly what you're looking for. A dance floor, some disco balls and a makeshift restaurant with a bar in the front and a pizza-cone machine in the back.
Tomorrow. Lunch. When you're craving something geometric and packed with mozzarella, you'll come here. You could go pepperoni. Or veggie. But come on, you're eating a pizza cone. Go wild. With, say, a corned beef, ham, salami and bacon
Chrisaninni
. It's Italian for "meat lover's."
And should you live within a five-mile radius of Epic Cones, there's no reason to leave your house. Or stock your fridge. Ever. (Well, beer's okay.) Because this place delivers. Hot pizza cones straight to your door via a repurposed meter maid scooter.
So you know it's arriving in 30 minutes or less.