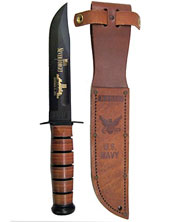 Hey, we get it.
Other countries make nice stuff.
Like cars. And beer. And
Downton Abbey
.
But by God, this is America. And we make things, too.
Good things. Things you want. Things you can camp/stab a boar with.
Things you can find online at
TDubz
, a patriotic retail shop stocked with a bunch of rugged and somewhat dangerous USA-made wares, online now.
Think of this as an old general store. Probably run by a grizzled military vet out of Frisco. Probably selling things like slingshots and hunting knives with ram's horn handles. Okay, now imagine that same shop, but online. And also selling iPhone covers and messenger bags. Good. Now you've got this.
So one day this summer, could even be tomorrow, you're going to require supplies. For camping. For a road trip. For an ironic Bastille Day gift. That's when you'll come here for a sturdy blue Maglite. Or a fashionable Ka-Bar knife that commemorates the Korean War.
But say you can't decide whether your French pal (for argument's sake, we'll call him "Jefferson") is a serrated- or a straight-blade kind of person. In that case, just get him a pair of aviator sunglasses. The 1982 model designed for actual aviators. Or, you know, a pen fashioned from a .338 cartridge.
Just don't chew on it.