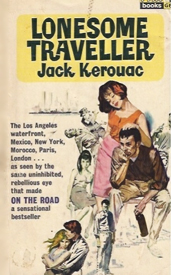 First, a brief list of things that are boring as hell:
1) Coffee tables.
2) Bookshelves.
3) Mantels.
Now, a brief list of things that can turn those other things into pure gold:
1) First-edition copies of
Lonesome Traveller
by Jack Kerouac.
2) Stones albums signed by Andy Warhol.
3) A bunch of naked people.
And to fill the first three with the last three, there's
Fulton Ryder
, a New York–based bookstore/gallery/overall-stockpiler-of-awesomeness that's hell-bent on turning your coffee table/bookshelf/mantel into the same, online now for the first time ever.
If Stanley Kubrick, Keith Richards and Willy Wonka opened up a general store in Larry Flynt's basement... well, your mind would be blown. Also, it would be this place.
Basically, what you're dealing with here is an online menagerie of all things super-rare and counterculture—inscribed copies of Truman Capote's
In Cold Blood.
Black-and-white prints of clothing-less brunette people courtesy of Richard Prince. Signed party fliers from Andy Warhol.
It's exactly the kind of impossible-to-find miscellany you'll want to have casually strewn about your living room the next time you get a few friends together for cocktails. Talking pieces. Collectors' items... really weird pictures of '70s people doing '70s things.
But mostly just being naked.