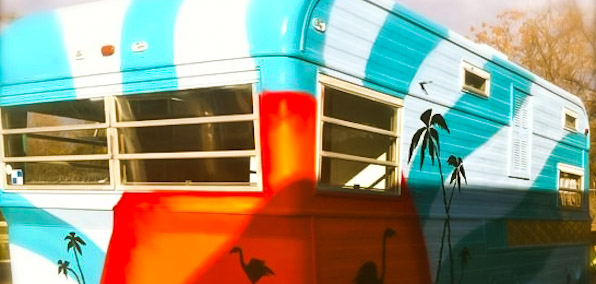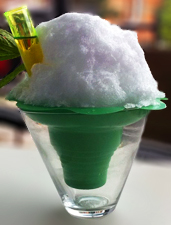 Triple digits.
It's happening.
It's going to be brutal. It's going to be sweltering. It's going to be just the right conditions for spontaneous combustion.
Also, it's going to be delicious.
Enter
The LaGrange Snow Cone Trailer
, a core-temperature-cooling Winnebago that's serving rum-soaked shaved ice, slated to open later this month.
You've had some good times at LaGrange. You've probably even sampled one of their spiked snow cones. So this is like that, except without the bar and live music. It's just a trailer, which you'll find permanently parked across from the Foundry. A spot that just so happens to be a bar with live music.
So this summer, when it's 100 degrees and your body is beginning to experience organ failure, you'll sidle up to an inconspicuous trailer decorated with palm trees and flamingos. Inside this trailer: snow cones. And inside the snow cones: liquor.
But the adult versions aren't on the menu. So to receive some alcoholic refreshment, simply knock twice and tug your left ear. Or just ask for a topper of rum.
And, oh yeah, the trailer doesn't have a liquor license, so they can't technically sell alcohol. Which means that mango rum spiking your
30K Millionaire
is 100% free.
Snow hasn't been this cheap since the '80s.