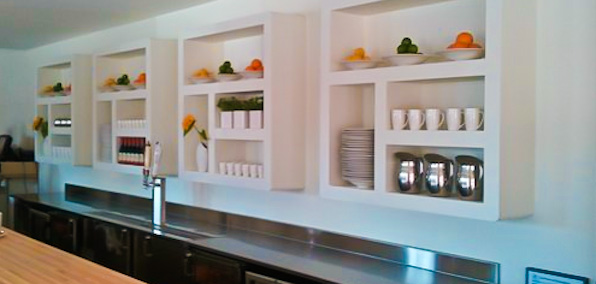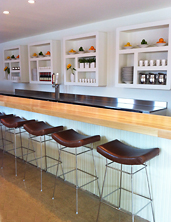 All right, move along.
Nothing to see here.
No craft cocktails. No artisanal napkins. No extensive sea urchin program.
Just a flawlessly made brunch omelet...
Welcome to
Rosemont
, a brand-new 12-booth breakfast/lunch spot with an old soul... also, perfectly cooked eggs and petite filets, now open in Deep Ellum.
If your broken-in baseball mitt were to inspire a restaurant, it would be this place. A no-frills midday haunt with a bunch of worn-down brown booths, a beat-up concrete wall and the overwhelming aroma of leather. Or maybe that's the slow-simmering pork sandwiches you smell. Same thing. Not really. Well, you get the point anyway.
So imagine it. You've just woken up from a Saturday night that didn't end until Sunday afternoon. And now, you need something with syrup or pork. It's a medical emergency. That's when you'll quickly (but gingerly) make your way to a booth here.
Sink in. Then, over breakfast tacos, a thick stack of blueberry pancakes or their proprietary cereal bowl (a combo of Cheerios, Shredded Wheat and Raisin Bran), you'll start to regain full use of your brain. At which point you'll probably have a horrific realization about a text message you sent five hours prior. Sorry. But, hey, at least you've got those tacos.
Win some, lose some.