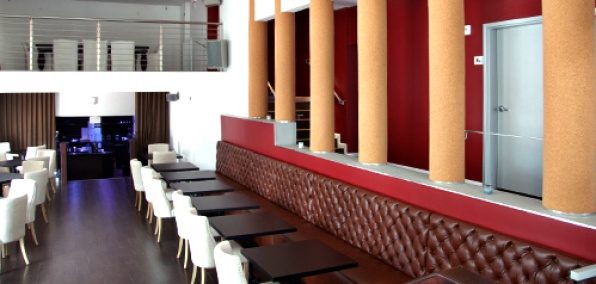 First dates. There's a science to them.

Location: needs to be sexy.

Drinks: need to be strong.

Dinner: needs to be anything but baby back ribs.

And dessert: needs to end with the two of you dueting on a dubstep remix of Chicago's "You're the Inspiration."

Which leads us to Mix South Beach, a new haven for grilled octopus, bottles of wine and after-dinner studio time in a famous recording space, now soft-open for breakfast and lunch, and officially open for dinner on Monday, at the Marlin Hotel.

So, the Marlin. It's had a bit of work done. What's new: well, this stunner of a SoBe date spot. Toffee-colored leather banquettes. Tables fashioned after tree trunks. Black-and-white photos of the Beatles. Which sort of makes sense when you consider it's got a recording studio.

But first, your play should be dinner. The spot: a table for two in the lobby-overlooking upper balcony. You're in good hands—John DeLucie is involved in this affair (New York's Crown and the Lion). So have the chef (a Zuma alum) rustle up something decadent. Perhaps tuna tataki and rossejat (Catalan paella made with angel-hair pasta). Then, it's singing time.

You'll want to book a private session in the neighboring recording studio (assuming Kanye hasn't beaten you to the punch) for dessert. Or to lay down a few tracks.

Amount of cowbell: totally up to you.