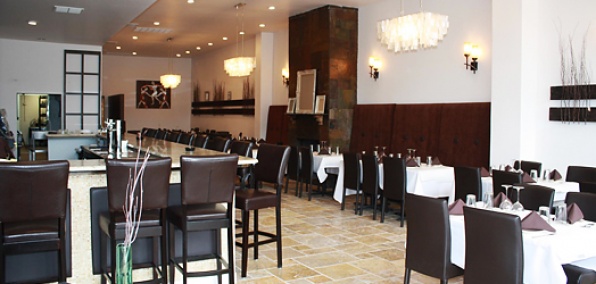 Greenville Avenue.

It's had some tumultuous times.

Bad: Your favorite Italian date spot burns to the ground.
Good: Terilli's rises up from the ashes and brings a rooftop with it.

Bad: The city tries to end your St. Paddy's Day parade.
Good: Cuban's checkbook saves the day.

Bad: Venues worthy of fist-pumpers infiltrate the block.
Good: One brave date spot decides to fight back. Using kebabs.

And that noble soul is Nora, a low-lit sanctuary that's bursting with skewers, meatballs and shadowy two-tops everywhere, slated to open next week.

Okay, we know what you're thinking, and no, sorry, this place has nothing to do with that lady who wrote When Harry Met Sally. Still, pretty darn good date spot. Shiny chandeliers dangling over white tables. A floor-to-ceiling stone fireplace (floor-to-ceiling bearskin rug: strangely absent). And two-tops. Plenty of them. Pick a winner and sit.

While your date sates her thirst for adventurous quaffables from the Middle Eastern–influenced cocktail menu, start ordering a bunch of mantoo (that's steamed dumplings) and kofta chalao (that's a spicy meatball).

Great. You've successfully navigated the appetizer portion of the evening. All that's left to worry about now: kebabs. Our suggestion: combination skewers packed with lamb, beef and shrimp.

So yes, technically, you'll be having what she's having.