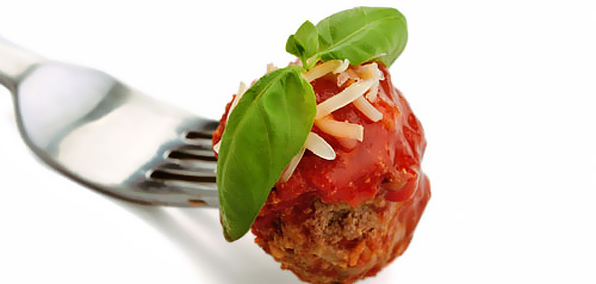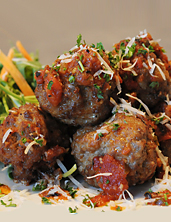 Last night, LeBron saved the Heat's season. Great timing.
If he'd have waited until today, nobody would have cared.
Because today, we're getting a new meatball spot in South Beach.
Presenting everything you need to know about
The Meatball Joint
, a spherical sub shop that's rolling balls, pouring pints and ladling marinara sauce starting right... now.
Hours of operation:
noon to midnight

Ideal meatball-eating time:
noon to midnight

Number of L-shaped aluminum bars:
1

Number of tables in the dining room:
12

Number of tables that look out the Alton-facing floor-to-ceiling windows:
6

Scandinavian tourists you'll see riding scooters on Alton at any given time:
42 per hour

Flat-screen TVs in the dining room:
2

Percentage that'll show Dolphin games during the season:
100

Odds that watching the Dolphins this year will be more enjoyable than eating
turkey meatballs with waffle-cut sweet-potato fries
:
45-to-1

Types of bottled beers on the menu:
19

Types of meatballs on the menu:
3

Types of sauces on the menu:
3

Number of sauces that prominently feature beer-marinated mushrooms:
1

Amount of balls that come in the baguette sandwich:
4

Number of napkins required to eat a baguette sandwich:
45

Varieties of cookies you can choose from to make an ice cream sandwich:
3

Total number of possible ice cream sandwich combinations:
6

Number of those combinations that involve a meatball:
0